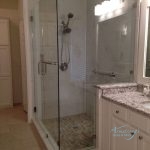 When you want an expert glass company in Kennedale, TX, just to call the skilled specialists at our company. Our glass services such as repairs and replacements are something we specialize in but, we do provide different beneficial services. Whether you require window services or want a better shower or bath door for your bathroom, you have found the right business for you. We are able to make a consultation time and determine what type of service your home is needing. To get a quote or to make an appointment, just call our glass company at 817-937-6267 anytime.
Glass
Bath and Shower Enclosures
Windows
Mirrors
Call 817-937-6267 when you need to set up an appointment with our glass company in Kennedale, TX for bathroom enclosure, glass, window, or mirror services.