Broken windows do not have to break your spirits if you let us take care of them for you. Our company offers reliable broken glass repair service in Fort Worth at an affordable price. If you have insulated glass that has become fogged or cloudy due to seal failure we can replace them. Be sure to ask us about our seal failure warranty options on our insulated glass.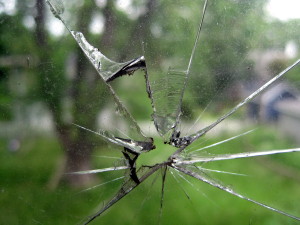 If the windows in your home or office are damaged, our Fort Worth company's broken glass repair experts at Armstrong's Glass have what it takes to fix the problem in a timely, proficient manner. Whether your windows are cracked and need to be fixed immediately, or you have a nagging problem with your windows not opening, we can take care of it for you. We work with insurance companies so you don't have to. No matter the cause of your broken glass, we have a solution. We can also help repair or replace broken glass in your Fort Worth home's interior – from shower glass to mirrors.
Our glass repair specialists take the time to meet with you and make sure you know all your options when it comes to Fort Worth broken glass repair. Our company let you know exactly what you're paying for before we begin working. 
If you need work done on your windows in Fort Worth, Armstrong's Glass & Mirror technicians will be there in no time.  Call us at 817-937-6267 today for more information or to schedule an estimate! We service all homes and businesses in the greater Fort Worth area.