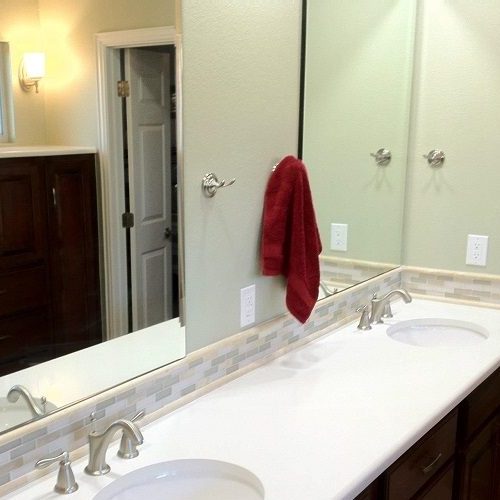 How Do You Attach a Frameless Mirror to the Wall?
Mirror installation can be a very intricate process. This is especially the case with a frameless mirror installation. You will need a pencil and measuring tape and you will need to mark on the wall where the mirror installation will go. Next, you will need to get your brackets and your number two pencil. You will circle where your screws are going to go. Check to see if you have a wood stud on the drywall, or if there is just air. The anchor bolts can then be hammered in. Make sure the bolt is flush against the wall. Then you can screw in the mirror brackets. It will be important for you to review several tutorials and to speak with an expert if possible in order to ensure that your mirror installation goes off without a hitch.
How Do You Put a Mirror on the Wall?
Are you wondering how to put a mirror on the wall? You can certainly move forward with this DIY project. Please review the following bullet points to learn more.
If you need to hang a heavy mirror or picture, it will be urgent for you to make sure that you are hammering into a stud so that your mirror has adequate support.
Mark the center of the stud.
Hold the mirror up to where you would like to hang it.
Mark where you would like to hang the mirror with a pencil.
Look at the back of the mirror and note where the d-rings or wire are.
You can hang the mirror from two hooks on the wall. To get the right amount of space between the hooks, use a level, and mark the amount of space between the d-rings with a piece of tape.
Lock the brackets onto the ring, measure the hole to the top of the mirror, and transfer this distance to the wall using the line as a guide. Center the level on the wall and mark the holes with a pencil.
Install the hardware with a drill or necessary tools.
Gently install the mirror on the hooks.
How Do You Mirror a Cheap Wall?
Would you like to mirror your wall? There are a lot of DIY projects that are fairly easy to complete. If you have square mirrors (12 x 12), a level, a bare expanse of wall, and indoor mounting square tape, you can easily mirror the wall. The first thing to do is to measure the space. Even though this is an inexpensive process, it will be important to get it right the first time. Make sure that you orient the mirrors where you want them and try testing out the tape with one mirrored segment beforehand. It is always important to do a lot of research to ensure that you have the right materials, the right processes, and the right approach.
Is it Good to Put Mirror in the Living Room?
Personal preferences are important. If you are living in a space that needs some decor, it may be a good idea to contemplate putting a mirror in your living room. If you are living alone, you can make the decision based upon your tastes and any possible benefits. If you have a partner, it will be important to discuss the advantages of putting a mirror in the living room together. Mirrors have lots of advantages, but it is important to weigh any possible disadvantages as well. Mirrors can bring light and warmth into a room, and serve an important function. They can also make small spaces appear larger and more appealing. Whatever the choice, please make sure your mirror is installed properly and is pleasing to your sense of style.
How Do I Mirror a Wall at Home?
While it is true that small DIY projects can be a fun undertaking, it's also important to make sure you're not taking on a project that is too large for you to handle alone. Calling a professional company to install a mirrored wall would probably be the best course of action if the wall is large, or the mirrors are large. Avoiding a big accident is always an important precaution. There are a couple of considerations that are important to ponder. For instance, will the mirrors be reflecting the light in a way that you desire? Will the mirrors look in the space?
What is Mirror Installation
There are different methods for mirror installation. Adhesive installation is a process whereby an adhesive or glue is put on the mirror and it is attached directly to the wall. Another form is through measuring and applying brackets to the wall, and then inserting the mirror in the brackets. Since these two forms of mirror installation can be divisive, it is important to consider which method would be best for your home or apartment.
Mirror Installation for Dance Studio
If you need a professional mirror installation for your dance studio, it will be important for you to consult a professional mirror installation company. This is because, for such an endeavor, it will take skill and precision. Your installation should have longevity and durability.
Mirror for Installation
Mirrors are beautiful accompaniments to a living space. In order to make sure that you have the right mirror for your space, please be sure to get the right materials and the right mirror for your installation.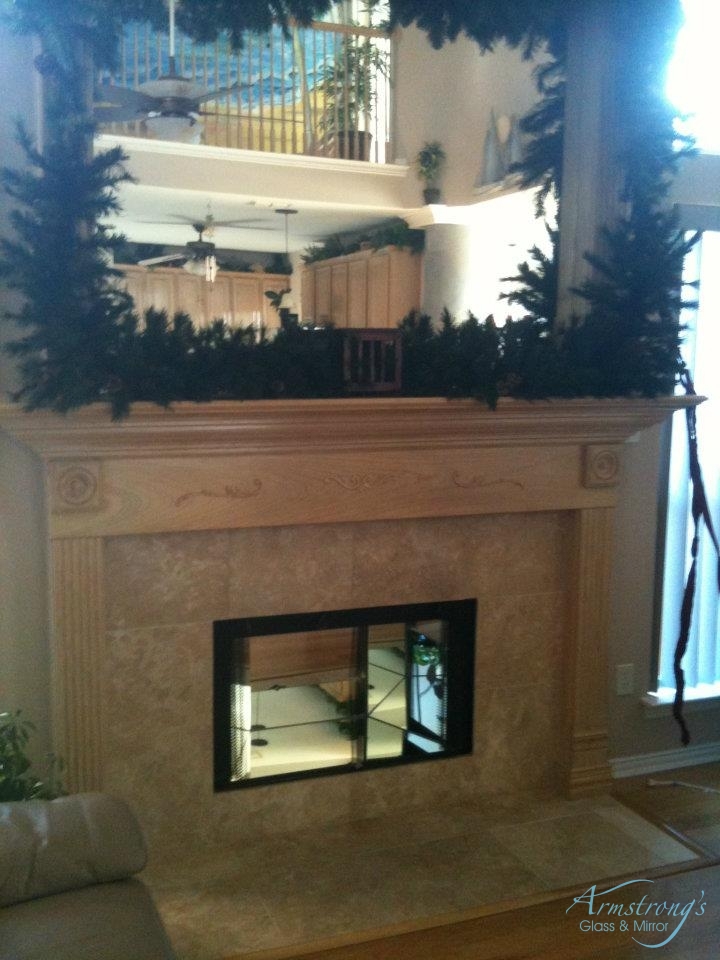 Mirror Installation Art
Due to its ability to reflect the light and surroundings, mirror art installations are a classic part of the art scene. There are many different mirror art installations to be seen across the globe. Please be sure to look over them to see if you can incorporate any such elements in your mirror installation.
If you need a professional mirror installation in Fort Worth, TX you deserve the best. Please reach out to us at 817-937-6267 to reach a member of our team.