Your windows are an important part of the aesthetic appeal of one's home. If your windows are fogged up or broken in any way, it can change people's perception of the home as a whole, not to mention bring down property value. If you need to have replacement glass windows in Fort Worth, look no further than Armstrong's Glass & Mirror.
Fort Worth Glass Window Replacement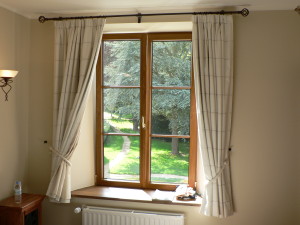 One important aspect of window replacement that can be overlooked is making sure the windows meet building codes and standards. When you order your glass replacement windows in Fort Worth from Armstrong's Glass & Mirror will ensure that your new windows are up to code.  You can also be sure that with Armstrong's your windows are properly sealed and installed so you don't start losing money through energy inefficiency.
At Armstrong's Glass & Mirror, our technicians will discuss with you your individual use and need for window products, taking into consideration the size and location of your home, the size and types of windows currently installed, your personal aesthetic, and, of course, your budget. Then they'll lay out a comprehensive plan with cost-conscious solutions to add value to your home.
You can contact the Armstrong's window replacement specialists by phone at 817-937-6267, or you can request an estimate online, and one of our professional window installers will get back to you with the information you need. We provide quotes upfront so you will never be surprised about the cost, and we won't start any work until you approve of it. We know replacement windows can seem like a daunting undertaking, but Armstrong's Glass & Window in Fort worth takes strides to make the process as easy for you as possible. Give us a call today.