At Armstrong's Glass & Mirror in Fort Worth, residential glass repair/replacement is our specialty. We provide assistance in improving the appearance, security and value of their homes with exceptional glass products ranging from windows to custom mirrors. We also provide professional repair service for most glass products.
Fort Worth Glass Gurus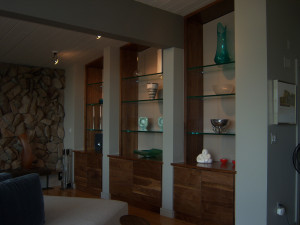 We serve Fort Worth with residential glass repair and replacement services in the following areas:
Replace foggy or broken insulated windows
Replace glass in single glazed windows, storm windows, and more
Install safety glass
Install glass shelving
Custom glass furniture and table tops.
Patio Table Tops
Cut and install mirror to size
We recognize that every residential glass repair or replacement project in Fort Worth is different. We will sit down with you to discuss your glass needs and aesthetic preferences to draw up a comprehensive plan and estimate. Our residential glass specialists will always give you personalized service and the best products available.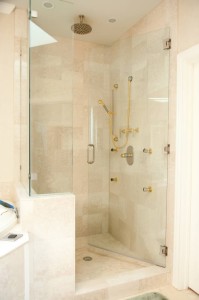 Shower glass, specifically frameless shower enclosures, are a custom-designed item that bring a high-end elegance to any bathroom. If you're thinking of a remodel, consider having a frameless shower enclosure installed by Armstrong's Glass & Mirror.
It is one of our most popular products among Fort Worth customers. We also custom cut and install mirrors for your living or bathroom, and can even install glass shelves into the mirror for a practical but elegant look.
Call us at 817-937-6267 today or request a free estimate online. We always look forward to hearing from you.  We serve all our Fort Worth residential glass repair/replacement customers with a smile.