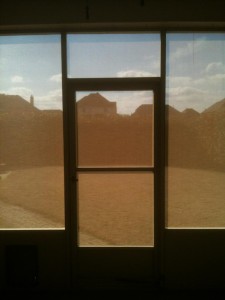 Solar Screens are some of the most effective window treatments that you can place on your home to lower energy bills during the brutal Texas summer and throughout the rest of the year. Solar screens stop heat transfer through your windows and doors without obscuring your views. Films, interior products and awnings do not stack up against the efficiency of solar screens. Installation in Fort Worth is easy. Just call Armstrong's Glass & Mirror.
What are Solar Screens?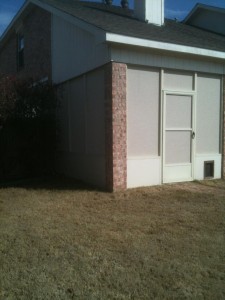 Solar Screens are exterior full-length screens that cover the entire glass of your windows and doors. The term solar screen refers to fixed framed panels of dense mesh which are mounted on the exterior of a window or over skylights and doors in the place of a regular full window insect screen.
Solar Screens work in three different ways:
Shading Coeffiency – the amount of shade created between the solar screen and exterior pane of glass.
Reflectivity – reflecting the direct sun's rays of light off of the screen, defusing the amount of direct sun's rays.
Absorption – the heat that is absorbed and held into the screen material itself and then dispersed back into the air away from the glass.
Solar screens do allow full visibility through the windows on which they are placed from the inside; it will just seem a little darker than looking through a regular window screen. Also, during the day, the screen prevents anyone from being able to see inside your home.
Because solar screens save you money on electricity, they do pay for themselves in a fairly short period of time. In addition, they help your air conditioner last longer because it no longer has to work so hard. That saves you money on maintenance and repairs. If you are interested in the installation of solar screens in Fort Worth, give Armstrong's Glass & Mirror a call today. 817-937-6267.