Armstrong's Glass & Mirror is a full-service glass company. We can install or repair most types of glass objects and products. If you're unsure if we work with a certain type of specialty glass in Fort Worth, installation/repair experts can answer all your questions. Give us a call at 817-937-6267 today.
Specialty Glass Installation/Repair
Some of the types of specialty glass we work with include:
Pattern Glass
Patterned glass adds depth and beauty to any room while also providing privacy for its occupants. Clear Seedy glass is a popular type of pattnered glass thati s filled with 'seeds' or air bubbles, giving it the look of hand-made glass of old.
Tinted Glass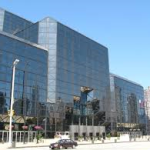 Tinted glass acquires its tint during the actual glass making process so it never fades. This is done by adding coloring agents during the melt process. Tint colors can range from grey to green to blue, and even a bronze color. Tinted glass is used as an accent or to add privacy in windows of bathrooms. It can also be used in table and patio table tops.
Frosted Glass
Frosted glass is produced by the sandblasting or acid etching of clear sheet glass. It has the effect of rendering the glass translucent by scattering of light during transmission, thus blurring images while still transmitting light. It is decorative and beautiful while also providing adequate privacy.
For more information about Fort Worth specialty glass installation or repair, call Armstrong's Glass & Mirror today. Our installation and repair services can not be beat!