Fort Worth Glass Repair Experts
At Armstrong's Glass & Mirror we are professionals when it comes to glass repair and window replacement. It is our goal to not only provide the best in quality products and service, but to also provide the highest level of customer service. We take the time to talk with our clients about the best ways to get the product they desire at the best possible rates.
The window industry has a reputation of sending high pressure sales people to your door, but we want to be much different. We will educate our clients on the options with no pressure or gimmicks. We want to provide the kind of honest work that will leave no doubt that you got much more than you paid for. We are as much known for our great customer service as for our expertise in glass repair and glass replacement in Fort Worth. Our company takes pride in that.
We offer free estimates. Call 817-937-6267 today or just click on the page above to get started on your estimate and get your home looking as good as new.
Affordable Glass Replacement
If you have a broken window, mirror or other glass object in need of repair or replacement at your Fort Worth home,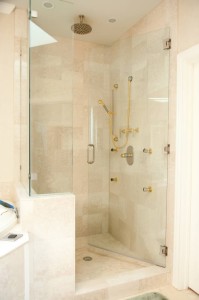 we're happy to work with you on same-day installation if at all possible. We are used to people needing glass repair or replacement after an accident or disaster, such as children playing, rocks flying, bad weather, or even break-ins. At the very least we will have your window boarded up, if necessary, to ensure your safety while we work out our replacement service with you.
But we don't just help with glass replacement after an accident. We also repair glass showers, skylights, table tops, install glass shelving and solar screens, and much more. Don't hesitate to call us if you're looking to remodel your bathroom and would love to deck it out with a frameless glass shower, or a brand new mirror. This is what we do best! Armstrong's Glass & Mirror is far and away Fort Worth's best glass repair company. Glass replacement and installation are just two more of our many specialties. Call today to find out more!