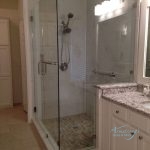 If you are needing a glass company in Grapevine, TX, look to us. Our glass services that include repairs and replacements are something we specialize in but, we do provide extra advantageous services. Regardless if you need window services or want a better shower or bath enclosure for your bathroom, you have come to the right business for you. We provide consultation appointments, which makes it simple for our specialists to find out more about our customers and determine what service they need. Just give us a ring today at 817-937-6267 to either set up an appointment or request an estimate for one of our services.
Glass
Bath and Shower Enclosures
Windows
Mirrors
If any of these window, mirror, bath enclosure, or glass services sound as if they can help your home, feel free to contact our glass company in Grapevine, TX at 817-937-6267!