Frameless Glass Shower installation by Fort Worth's Armstrong's Glass & Mirror are an easy upgrade that increase value and add a touch of luxury to any bathroom. All of our frameless shower doors are made to order, giving every client the opportunity to customize their bathroom shower. Not only do they look great, but there are many benefits to frameless show enclosures.
Fort Worth Frameless Showers
Pivot Doors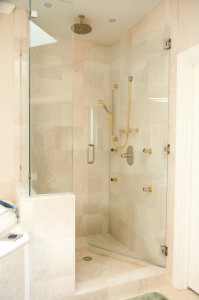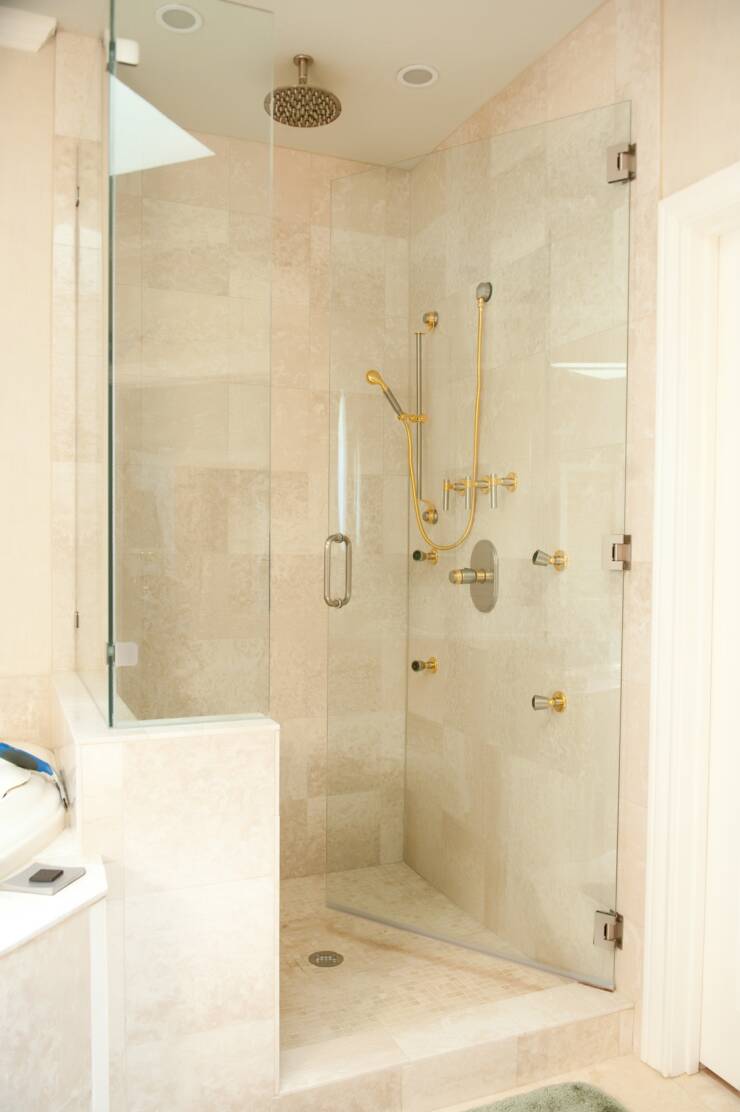 Frameless pivot shower doors are an example of engineering at its finest. Pivot hinged shower doors highlight the beauty of a glass door. They work by balancing on upper and lower pivots that highlight the door's unique qualities while hiding any door hinges that could damage the aesthetic of your bathroom.
Pivot shower doors of the frameless variety come in a variety of configurations, each as elegant as the last. Armstrong's Glass & Mirror can work with you to custom design the perfect pivot frameless shower door for your Fort Worth home. This type of door is incredibly stable for a frameless door because it naturally distributes weight evenly. If you're interested in pivot frameless shower glass installation in Fort Worth, give Armstrong's a call today.
Custom Frameless Showers
Armstrong Glass & Mirror's custom glass frameless shower installations bring your Fort Worth bathroom to designer levels. Using premium materials, we transform an ordinary bathroom into a work of art. When we're done a run-of-the-mill centered pivot door becomes an elegant revolving glass shower. It'll be like showering in a palace. Give Armstrong's Glass & Mirror a call today to get started.