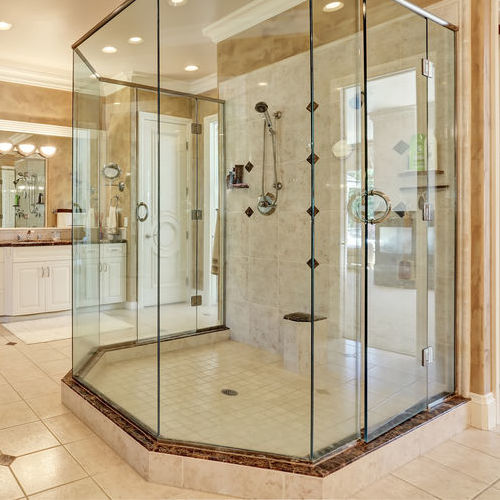 Can You Replace the Glass in a Shower Door?
One of the most unfortunate accidents that can happen in a bathroom is a shattered shower door. The bathroom will need to be addressed with glass shower door repair. Many would agree that the optimal solution would be to have the shower door replaced in the same style as the previous model. However, this is not always possible. Luckily, there are many glass shower door replacement options. Frameless shower glass is an excellent alternative for homeowners who are seeking a shower door replacement that would update or renovate their bathrooms. Contact a qualified shower door supplier in order to receive a full purview of the available options.
What Causes a Shower Door to Shatter?
A shower glass door that has shattered is no laughing matter. Please consult the following list for reasons why a shower door would shatter.
Damage has occurred around the edges of the door, making the door vulnerable to impact.
Inclusions have occurred. Inclusions are microscopic imperfections that eventually grow into a larger crack through the pressure layers. Over time, the cracks in the pressure layers rupture and cause the glass to shatter.
Faulty glass construction. The U.S. Consumer Product Safety Commission reports that there have been more than sixty complaints from across the U.S. over the last eight years due to shower doors shattering for no explainable reason. Journalists deduced that this was due to faulty glass production methods.
How Much Does It Cost to Fix a Shower Door?
Installing a new shower door can cost anywhere between $250 to $380 on average nationwide. This price is for a single door with chrome hardware on a pivot. A set of sliding glass doors with nickel hardware is more expensive. Sliding doors can cost from $350 to $700 dollars. Alternatively, a frameless shower enclosure can cost around $1,000 and a bathtub may cost as much as $900. While all of these expenditures are large, it is important to note that when glass shower doors shatter, finding an appropriate and affordable fix is possible with the help of an expert glass technician.
Can You Replace Just One Side of a Sliding Glass Door?
For homeowners who would like to replace just one side of the sliding shower glass doors, there are options. It is advisable to contact the shower door manufacturer to see if sourcing replacement parts is a possibility. While it is true that replacement shower door parts are not easy to find, through contacting the shower door manufacturer, there may be an avenue.
Can Shower Doors Swing In?
If the shower door can swing both inwards and outwards from your shower, it is absolutely possible. However hinged shower doors that swing inwards only are not permitted by code. For safety reasons, the shower enclosure must permit unobstructed access to a showering person in case of a fall.
Shower Door Replacement and Installation
A shower door replacement is an excellent way of dramatically upgrading a bathroom. Framed and frameless designs are available, and depending on the space available, customizable designs are well within reach. For shower door replacement and installation, it is important for homeowners to select a company that has installation professionals that are local, licensed, insured, and have gone through a background screening process. While the fabrication of a shower door may take as long as three weeks, installation usually can occur in two to three hours.
Shower Door Replacement Bar
There are many different shower door replacement parts. One of these parts is known as a shower door replacement bar. When seeking out different replacement parts for your bathroom, ensure that you use a measuring tape to gauge the depth and width that will need to be addressed. Does your bathroom need some attention? Bathroom plumbing repair can greatly assist when drains are clogged in a toilet or shower.
Shower Door Repair Cost
Glass shower door repair costs are not extravagant. The average shower door repair cost is just shy of $200. According to some estimates, the cost of a shower door repair can be as low as $55 dollars, and as high as $600. If you have received a shower door repair estimate in the $500 dollar range, it might be more cost-effective to opt for replacing the shower door completely.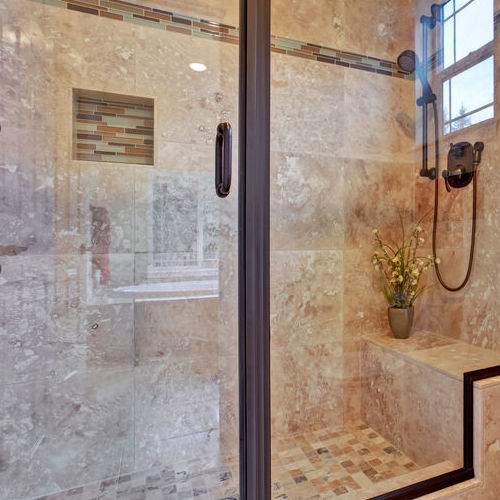 Shower Door Repair Kit
Shower door repair kits can be assembled through extensive online inquiry. For individuals who would like to repair their shower door themselves, there is a wide range of options that can be shopped on the internet. Many different home improvement websites feature varieties of replacement parts that can assist with glass shower door repair and replacement. As always, it is advisable to exercise caution and research installation methods thoroughly before attempting any serious home improvement project.
When you need glass shower door repair in Fort Worth, TX that you can rely on, call Armstrong's Glass & Mirror first at 817-937-6267. Your glass shower door repair is in good hands with our professional experts.