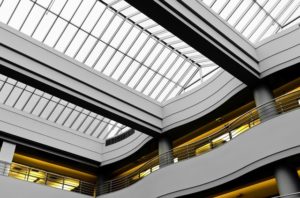 Skylights are a fantastic and luxurious addition to a home. These let in more light to your property. In order to keep these fixtures at their best, it is a good idea to complete maintenance regularly. This will help prevent any problem that may arise and allow you to call a repairman when your skylight needs repair.
Skylight Maintenance Checklist
Gear Functionality – Some skylights are outfitted with a motor or hand crank for opening and closing to allow airflow through the home. This should be inspected to make sure it is functioning properly and has minimal wear.
Glass Safety – Cracks in the glass on your skylight can lead to leaks and other damage. These appear due to debris and other weather related damage. If you notice any cracks within your skylight's glass, make sure you have an expert repairman complete service for best results.
Seal Inspection – Checking around and on your skylights for leaks is very important. Leaks are one of the biggest problems skylights have. If you notice any bulging or irregularities, it may be time for a repair.
Shade Motor – Like the gears used to open up, your shade may have a motor in order to control the light within your home. It is important to test this system. Any abnormal wear will cause problems for your system and require repair.
Of course, keeping your skylight clean is very important. Do this at cooler day temperatures for best results. If your skylight needs repair in Fort Worth, TX, call Armstrong's Glass & Mirror today at 817-937-6267!