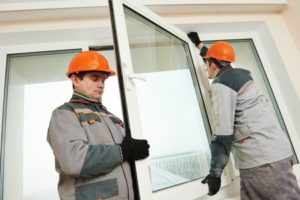 Besides there being a crack or having it completely shattered, there are plenty of other things to look out for when it comes to window issues. So if you're asking yourself that burning question, "Do I need a window replacement," the experts at Armstrong's Glass and Mirror are here to help you.
Drafty areas: Although the best windows on the market may allow a bit of air to penetrate, it should never be something that is extremely noticeable. Normally when people feel a draft, their first instinct is to check out issues with the weather stripping, that heavy draft could be a result of something more.
There's a spike in your energy bill: If you've noticed that your heating and cooling costs are rising, higher than it's ever been, there may be an issue with your windows. If you know that you have an older property that has never had its windows replaced it may prove to be more cost effective to have them changed out. Energy efficient windows pay for themselves over time by lowering your energy costs.
You have problems moving your windows: Not being able to open or close your windows is an obvious sign that it's time for a window replacement. With older windows, you can experience problems with the balance, which allows the windows to stay up when they are opened. And when it comes to metal or wood windows, if they haven't been adequately painted or begin to rust, they can begin to experience malfunctions.
Don't wait until it's too late! Call 817-937-6267 to reach the pros t Armstrong's Glass and Mirror. There's no one better to turn to if you find yourself in need of a window replacement in Fort Worth, TX. We are the glass specialists you can depend on.