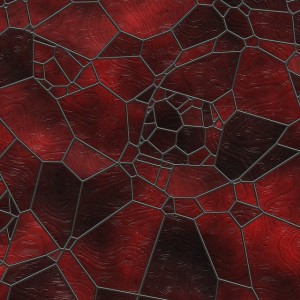 Stained glass adds a beautiful, fanciful element to any window. It has been around since the 12th Century, but the process was brought to America by William Jay Bolton in 1843. He made his very first window for a New York church, then returned to England a few short years later. It took fifty years before an American revisited the process, traveling to Europe to study their masterful stained glass work.
Stained glass windows are basically mosaics of colored glass, held together by strips of soldered lead. The colors of the glass are attained by using metallic oxide pigments. Each small pane of glass is merely 1/8 of an inch thick, but packs a huge visual punch when sunlight shines through its vivid colors.
Today, there are more options than ever when it comes to adding stained glass details to your home. Nothing adds character like a brilliant stained glass feature on a door, window, or sidelights. These features can be as small or as large as you like, and they come in vivid jewel tones, subtle pastels, and everything in between. If you intend to sell your home someday, stained glass could be the one quality that sets your home apart from others in the buyer's mind.
At Armstrong's, we are glad to answer any questions you have about specialty glass installation and repair. Give us a call today!