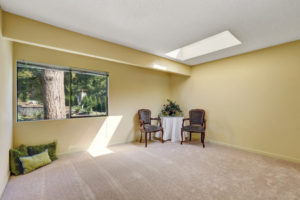 So you've decided to add a skylight to your home. Great choice! There are so many benefits to having a skylight installed. Between reducing your energy usage to various health benefits, there are so many great reasons to on why a properly placed skylight could be an asset to your home. But which skylight should you choose? It mostly depends on your personal preference and what it is you're looking for. No need to worry because you're not in this alone! The specialists at Armstrong's Glass and Mirror are here to break down the different types of skylights for you.
Fixed: This is one of the most popular options. Typically used in areas with low light, this skylight does not open and is made mostly of glass.
Tubular: A more recent addition to the skylight family, the tubular skylight is about 10 to 15 inches in diameter with a dome and consists of a silver finish with reflecting qualities. The dome covering the top collects the light and even distributes the light in the room.
Ventilated: If you're looking to constantly maintain a flow of fresh air in while providing sufficient lighting, this is the option for you.
These are just a few of the many options that you have. And the more you know about your options, the easier it is to choose the best skylight for your home. So when you're considering getting a new skylight installed, be sure that Armstrong's Glass and Mirror is the first name that you think of. Give us a call today 817-937-6267. We're to help you through the entire process, from start to finish!