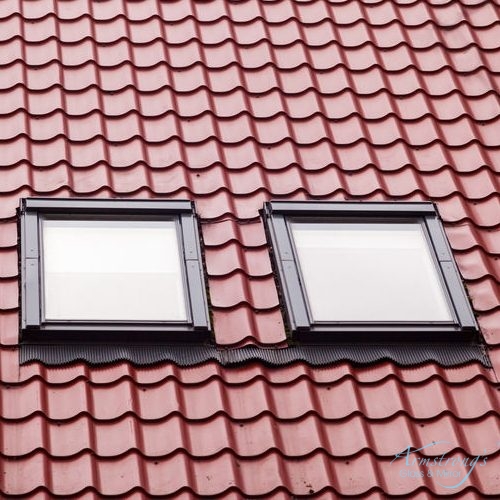 Learn More About Skylights
A skylight is a great way to have added natural light and open ambiance to any room of a property. The sense of space can feel more expansive and will allow occupants to get in touch with the outside view of nature while being safe from weather changes by being indoors. When you're interested in installing a  skylight take into consideration the type you'd prefer in conjunction with your property's specifications. It's recommended to get in touch with a professional who'll be able to comply with these details. Until you reach out to someone, consider the following points about skylights.
Are skylights a good idea?
A skylight can be a great way to add natural light ambiance to any room without using up electricity or other lighting. They can make space feel less claustrophobic and add scenery from looking out into nature. Venting skylights can also open up to let fresh air in when indoor air becomes stagnant.
What are the different types of skylights?
There are different styles of skylights out there that can make the aesthetic match with your particular preferences. The three main skylight types can be considered to be fixed, tubular or ventilating. The different shapes can range from arched, flat, domes and tubular. What's more, the glazes of a skylight is generally chosen to be glass or plastic.

What is the best skylight material?
As far as skylight material glass glazing is generally more expensive than plastic yet is the better option if durability is preferred. What's more, it won't discolor which can be a better aesthetic for some people. When the glass is made for a skylight it will typically be made of safety glazing materials such as the glass being laminated or tempered.

What size skylight should I get?
The size of your skylight shouldn't be more than 5% of the area of the floor with rooms that already have a lot of windows. With rooms that have few windows, the size of the skylight should be no more than 15% of the total floor area. Consider the placement of your skylight complying with passive solar heating potential or maximum daylight.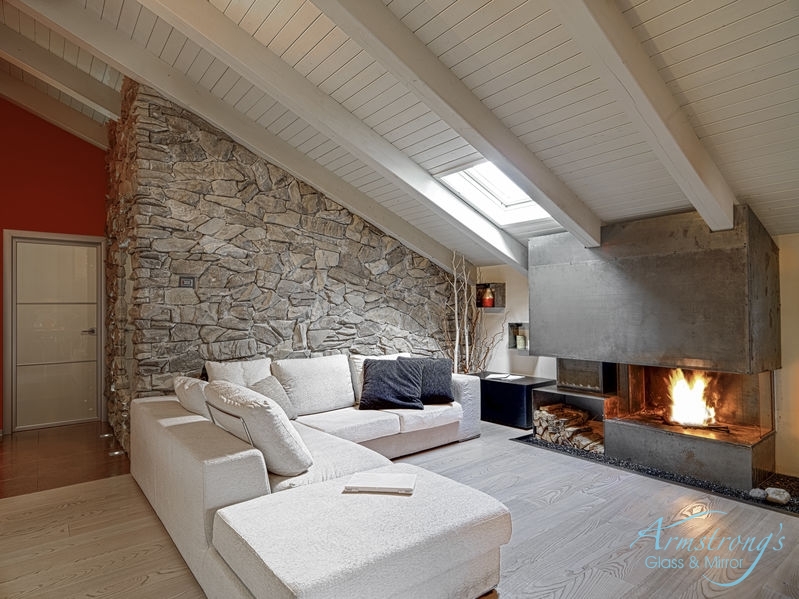 What is the best skylight?
Sunoptics SUN Skylight – Best Skylight for Flat Roof.
Natural Light Energy Systems 13″ Solar Sky Light Kit – Best Home Skylights.
FAKRO FWU Egress Roof Window – Best Roof Window.
Velux FCM Skylight – Best Skylight for Bathroom.
Velux 14 in. Sun Tunnel – Best Tubular Skylight.
What is the life expectancy of a skylight?
The life expectancy of a skylight is seen to last 8-15 years depending on the quality of the manufacturing as well as how properly installed it was. With incorrect installation, you may be more prone to leaking skylight edges where the skylight connects to the frame of the building.

How much do skylight windows cost?

A skylight that's fixed will usually have a price scale of $200 or higher. Depending on the size of the window and how complex the roof system is the cost of installation will range as well. You may see this cost fall around $400-$1300 per skylight window.

Can skylight be washed?
Your skylight should ideally be cleaned at the very least once a year yet may need two or more depending on the condition of the skylight and regional climate patterns. It's recommended to clean a skylight when sky conditions are cloudy as the direct sunlight overhead can lead to water streaks post-cleaning.

Why does my skylight leak?
A skylight might leak for several reasons, some can include damaged flashing like with corrosion or if the flashing or skylight was improperly installed. With improper installation, you can see the water getting through the upslope of the skylight and thereby leaking around the skylight's framing.

Can a skylight be repaired?
Yes, there are several ways that a skylight can be repaired depending on the damage that's been inflicted. With any gaps or holes in flashing, for example, a tube or can of roofing cement can seal any openings. Yet with leaks around the skylight lens 100% caulking silicone will need to be used around the skylight lens. If leaks continue hat the metal flashing itself will need to be repaired or replaced around the frame of the skylight.

Contact A Professional For Assistance
If you find that your skylight is having some trouble contact your local services for skylight repair in Fort Worth, TX. It's best to undergo maintenance with a trained professional who is familiar with home systems so problems can be addressed and fixed with preventing repetitive troubles from emerging in the future. If you believe that there are more underlying issues with your home it's recommended to get a residential home inspection in Fort Worth, TX so any hidden issues can be fixed as well. Benefit from a skylight today and increase the appeal of your home.

If you're interested in a skylight in Fort Worth, TX call 817-937-6267 with Armstrong's Glass & Mirror!