Does your home have a skylight? If so, you probably enjoy the many benefits it provides you with, such as increased natural light, less energy usage, and if it opens, additional fresh air! However, for many people, since skylights are high up and out of sight, they can sometimes also be out of mind. Today we will go over a few ways you can maintain your skylights so that they remain in peak condition.
Clean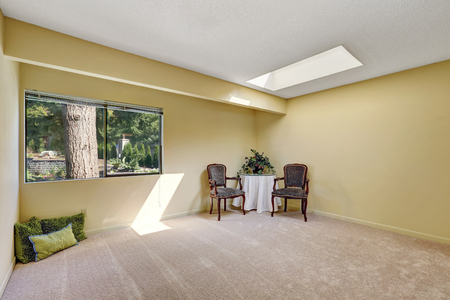 At least once annually, make sure you clean your skylights. Using a mild soap and water mixture, be sure to scrub away any grime that could cloud up the glass, or compromise the seal. While up there, move on to step two.
Inspect
Next you should inspect your skylight for any signs of damage. This means you should check out all of the inner workings of your skylight, such as any gears or seals. You should also look carefully at the glass for signs of cracks or chips.
Replace
If your skylight is not opening properly, or if the glass has been damaged, you should call for replacement parts right away. A damaged skylight can allow water to leak into your home, or cause other worrisome problems.
If you need skylight repair in Fort Worth, TX, call Armstrong's Glass & Mirror today at 817-937-6267!